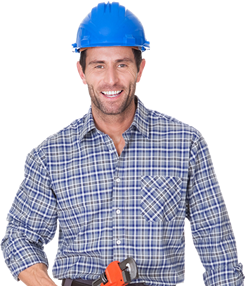 Home Repair Service in Surat - Best Provider "Home Service"
Every house owner has a list of small renovation needs for home repair or home improvement needs. You might need electrician, plumbers, carpenters, interior designing, AC repairing, AC fitting and replacement.
Sometime that list goes too long and you don't know from where to begin exactly. In that case, Home Services in Surat helps with all solutions for your beautiful home.
Do you need Home repairing services in Surat? Home Service is the best choice to do repairing of any kind in your home. We provide door-step services on call for AC Repairing, Electrician Needs, Flooring, Ceiling, CCTV Camera Installation, Painting and Coloring for Home as well as corporate offices.
Our expert technicians can do all of the work to make your home perfect. Customer satisfaction is the first priority for our success of the business. Achieving 99% customer satisfaction rank since the year 2010. Home Service was started in the year 2010, since then we have served thousands of customers achieving the 99% customer satisfaction ratio, it shows the quality of service for Home Repairing Service in Surat. Home Service has managed to get on top of all service providers in Surat in this tough market. Customers are always with Home Service because we provided the best service and still continuing providing the same.
It has been truly proven by all house owners, that Home Service provides the best Home Repairing Services in Surat since 2010. We are happy receiving repeated customer calls for every new request. With this repetition ratio, it proves that our services are best one. However, sometimes we receive customer feedback for improvements and take strong followup to keep improving it for Home Repairing Services in Surat. We are very active over the social channels to accept any booking or service request to give the quick response to customers.